Citizens rely on their governments' laws to guide them when making both professional and personal decisions.  As such, it is imperative that laws reflect the individuality of their governments, all while maintaining a professional look free from structural and syntactic errors.  Mistakes in laws cost citizens and their representatives a significant amount of time and money.  Re-drafts must run through the legislative process, consuming resources better spent elsewhere.
Open Law Library's Drafting Tool provides real-time validation that instantaneously spots errors, and alerts the drafter so she can correct them immediately. We know your government is unique, so we customize the Drafting Tool for your laws. The Tool, which operates as a Microsoft Word Plugin, provides auto-formatting features specifically tailored to the formatting styles of each government's laws and code so drafters can easily write legislation that accurately represents the sovereign processes of each jurisdiction.
Further, with this Tool, drafters can easily import anything from the current code into the new law and freely amend the language—eliminating the annoying and error-prone practice of copying, pasting and reformatting.
Once passed, laws drafted using the Tool are ready for fast, accurate, and seamless integration into your code. This helps to ensure that your digital law library always contains the most up-to-date laws.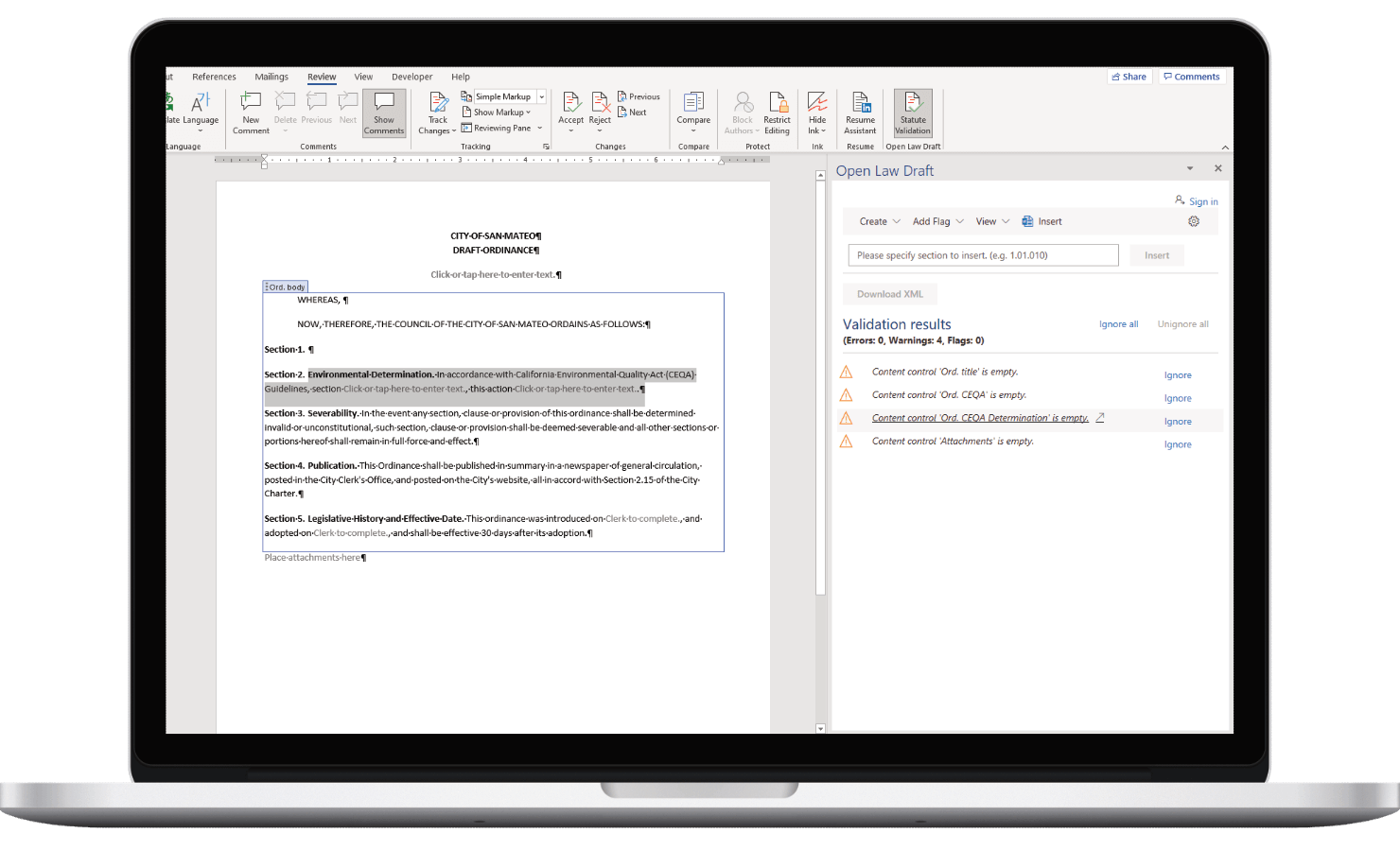 To learn more about how our Drafting Tool can help you draft pristine, error-free laws, contact us today for a demo.