Open Law Publish
Publish your laws without onerous copyright restrictions. Support innovation with computer-friendly formats.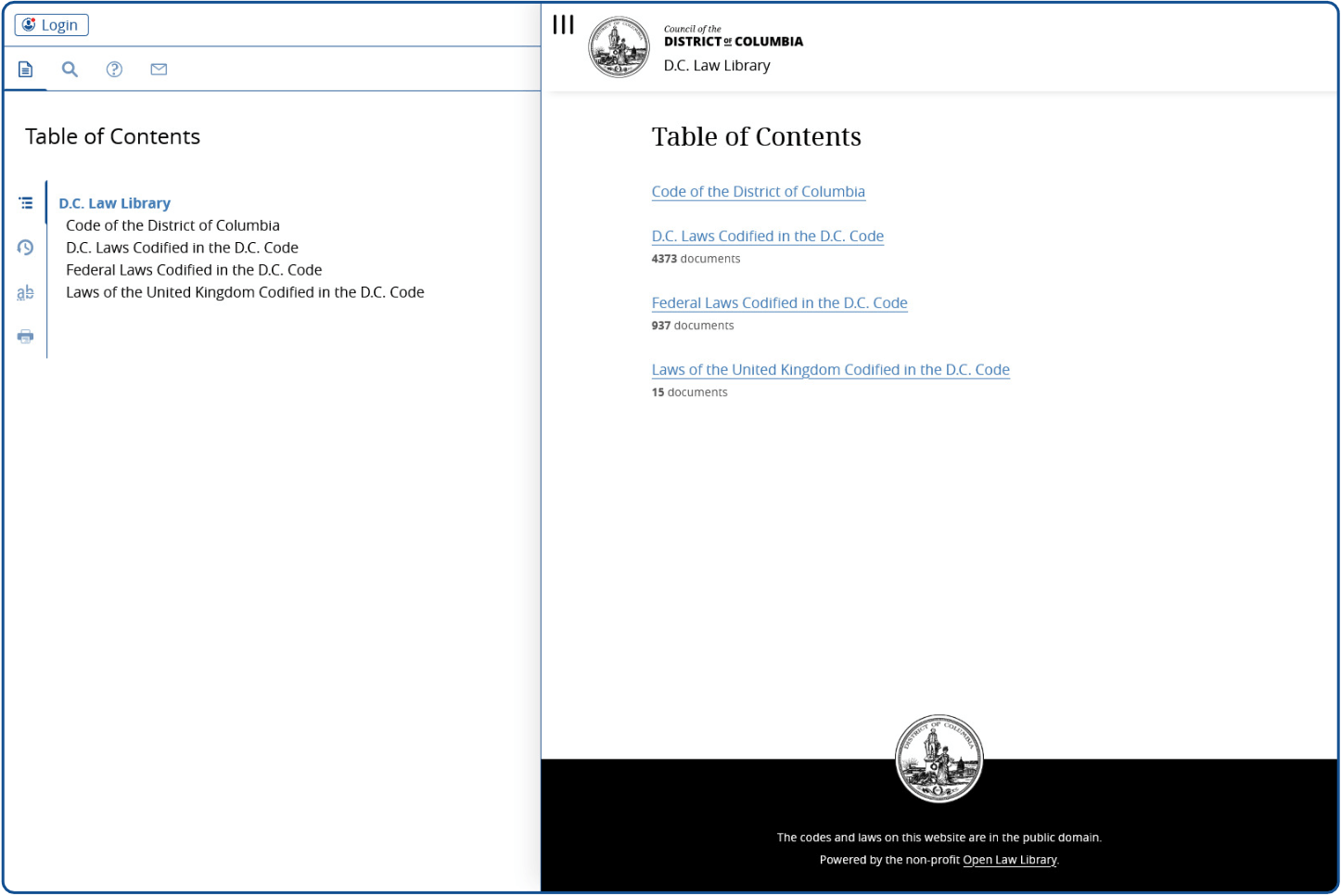 Your laws are a valuable asset to you and your citizens!
Make them easy to use and quick to access with Open Law Publish. Check off all the boxes with ADA compliant websites, speedy search, and computer-friendly formats that spur citizen innovation. Did we mention that your laws are published without copyright restrictions or onerous terms of service?
Use Your Laws
With Open Law Publish, your laws are quick to access and easy to use. Our websites load in a flash and have fast search abilities so that there is less time looking for the law and more time using it. Plus, Open Law Publish provides your laws in ADA compliant websites and computer-friendly formats so that everyone who needs your laws can access them.
Don't Pay Extra For Access
Unlike other publishers, laws published with Open Law Publish are free to access forever and not hindered by onerous copyright limitations. Never pay to access your old laws again. They belong to you and your citizens.
Foster Innovation
Put innovation first by publishing computer-friendly versions of your laws. Every law published with Open Law Publish is automatically available in computer-friendly formats that serve as the foundation for new innovations. Give your city and citizens the opportunity to build amazing new software and tools with your laws.
Discover the Entire Open Law Platform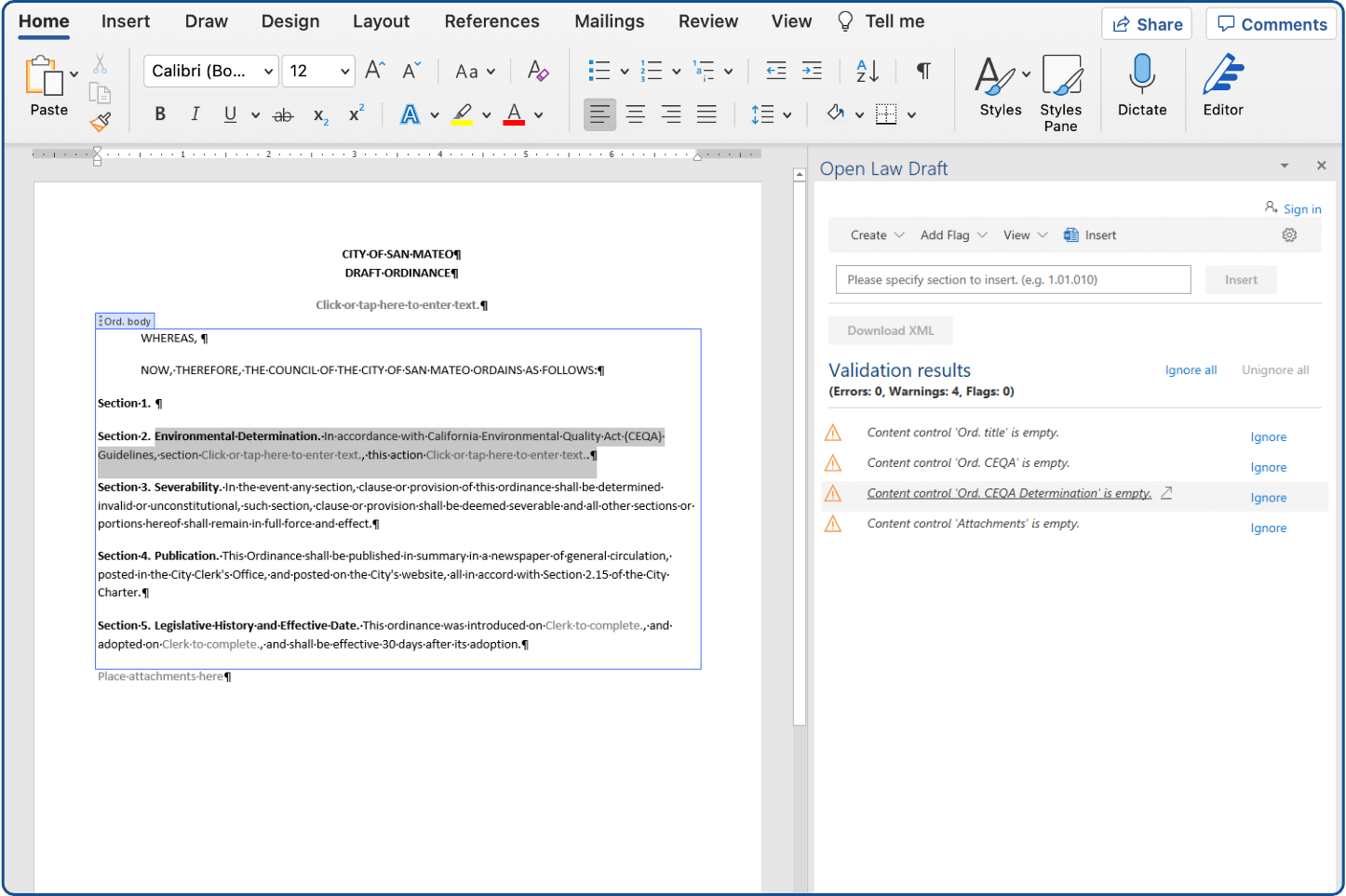 Draft Efficiently
Open Law Draft is the world's first purpose-built legislative drafting assistant. Integrating seamlessly with existing workflow as a Microsoft Word plugin, Open Law Draft automatically finds common style, formatting, and language errors for you. This way you can focus on the important things, like the actual substance of the law.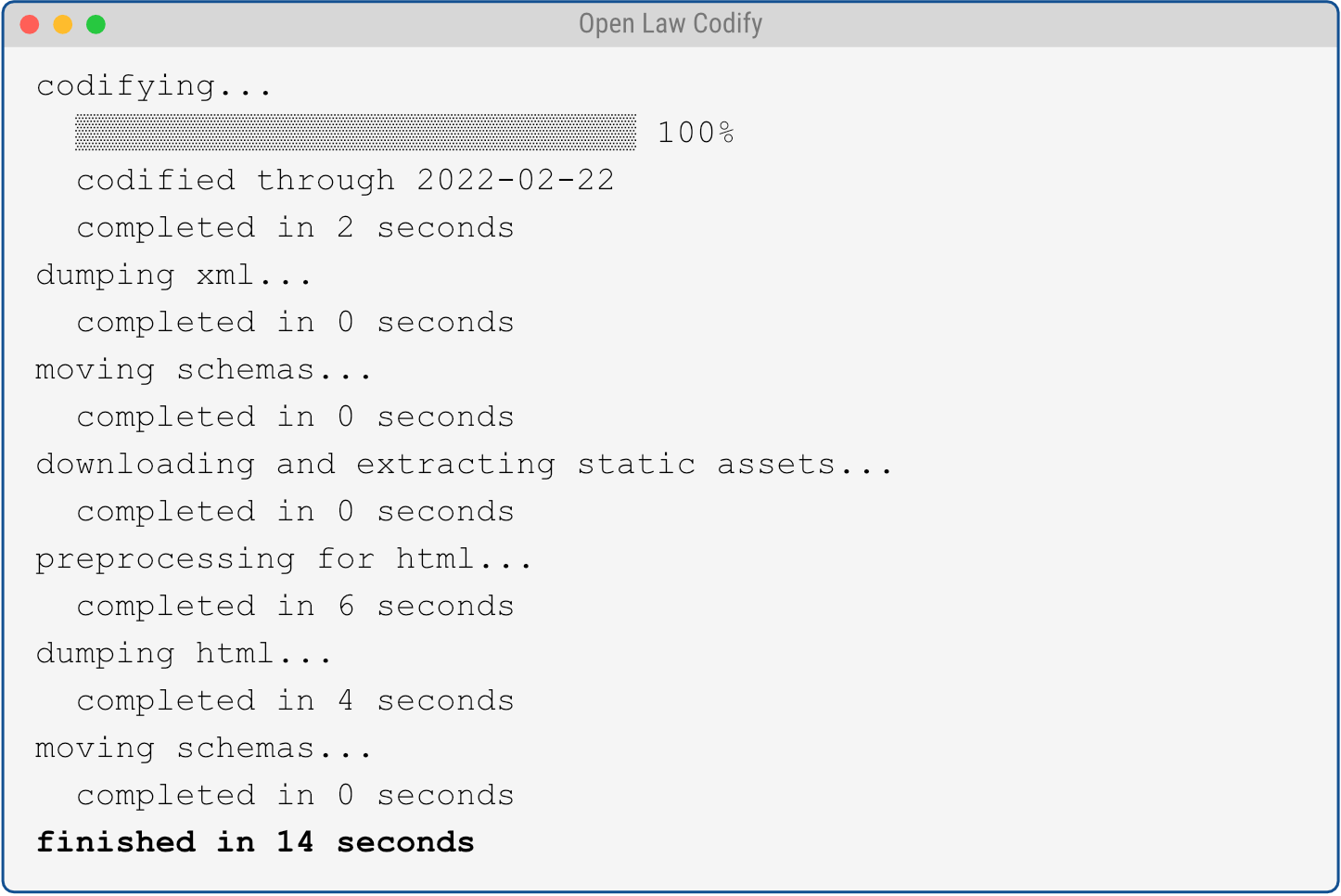 Codify Instantly
Waiting months for your laws to be codified is a thing of the past. Open Law Codify is the world's most advanced codification engine, capable of codifying ten pages of law an hour and getting faster every day. And with our automated process, codification errors are reduced dramatically. You've already worked hard to pass the law, we make it easy to use it.
We focus on better software, so you can focus on better government
Coming straight from the cloud, the Open Law Platform empowers your team to do better work with less overhead. As a Software-as-a-Service there are no big up-front costs or long implementation times when it's time to set up the platform and no ongoing IT maintenance requirements.
The Best Tools Today…
We focus on providing the most modern, up-to-date solutions that you and your citizens have come to expect. Whether it's responsive access on smartphones or complex natural language processing to understand your laws, we give you the very best.
…And Tomorrow
Our software is updated behind the scenes to fit your needs, so you can focus on fixing problems instead of fixing computers. As you improve your processes and want software that can keep up, the Open Law Platform will be right there with you.