Open Law Platform
From Start to Finish, The Tools You Need to Succeed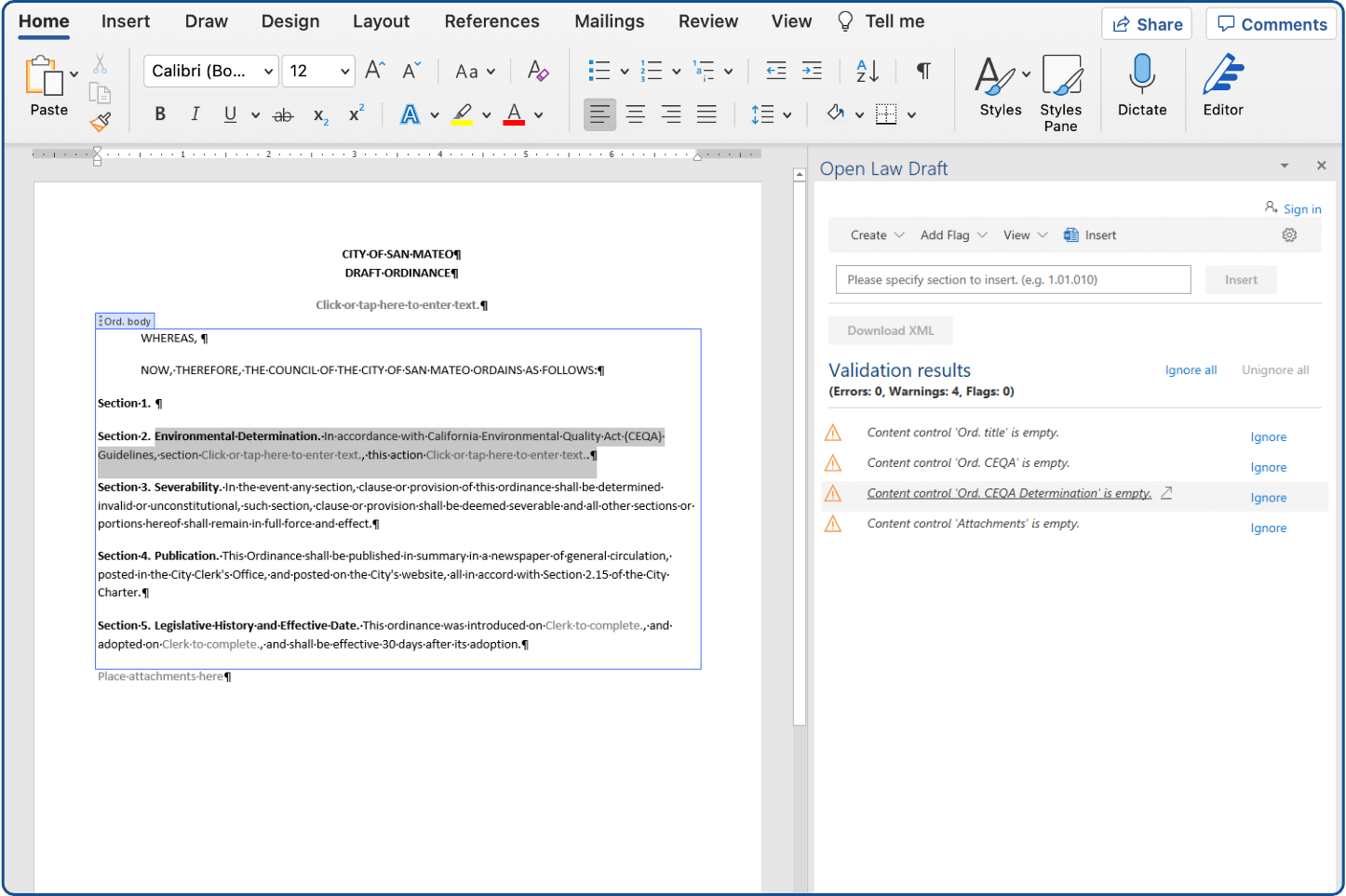 Draft Efficiently
Open Law Draft is the world's first purpose-built legislative drafting assistant. Integrating seamlessly with existing workflow as a Microsoft Word plugin, Open Law Draft automatically finds common style, formatting, and language errors for you. This way you can focus on the important things, like the actual substance of the law.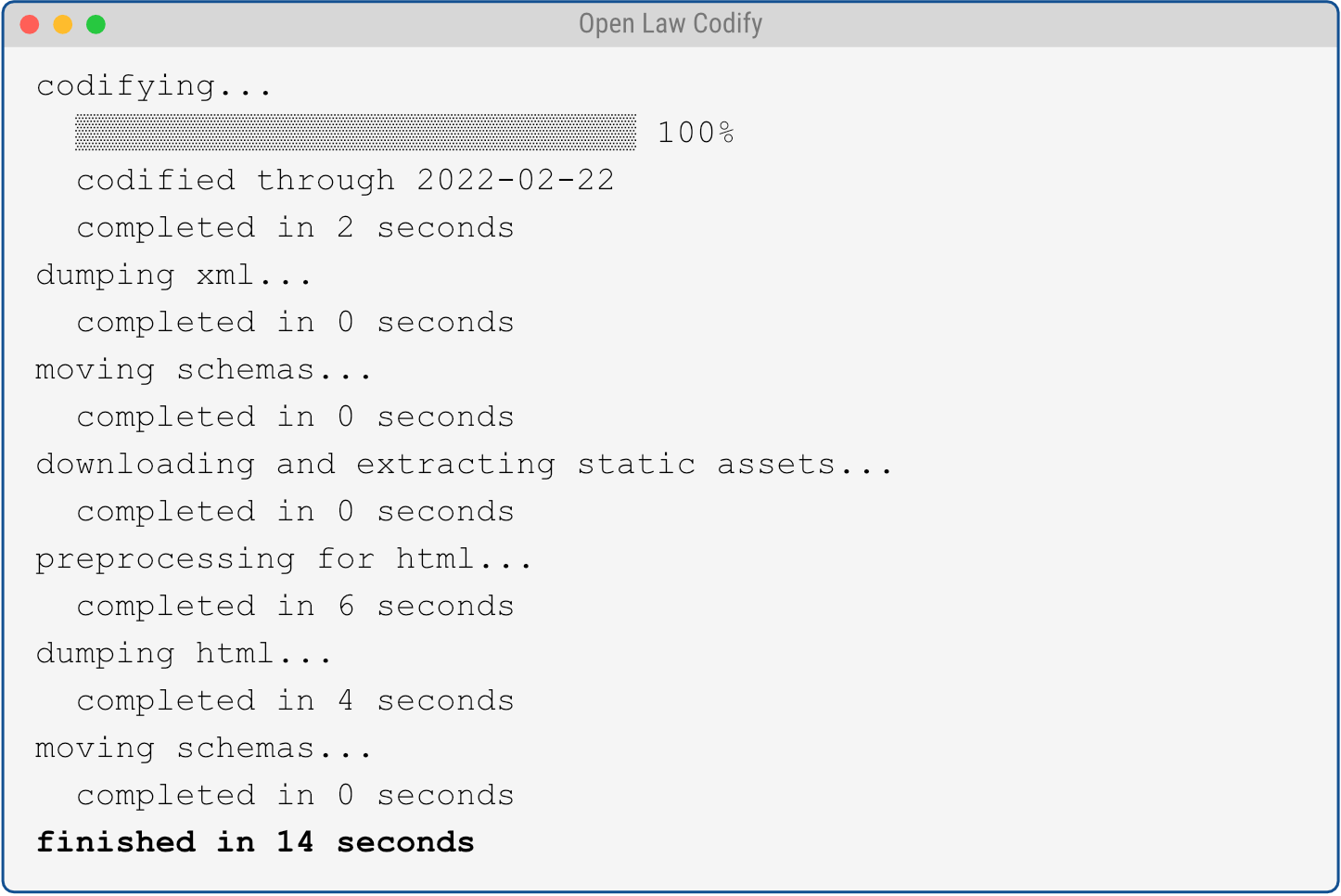 Codify Instantly
Waiting months for your laws to be codified is a thing of the past. Open Law Codify is the world's most advanced codification engine, capable of codifying ten pages of law an hour and getting faster every day. And with our automated process, codification errors are reduced dramatically. You've already worked hard to pass the law, we make it easy to use it.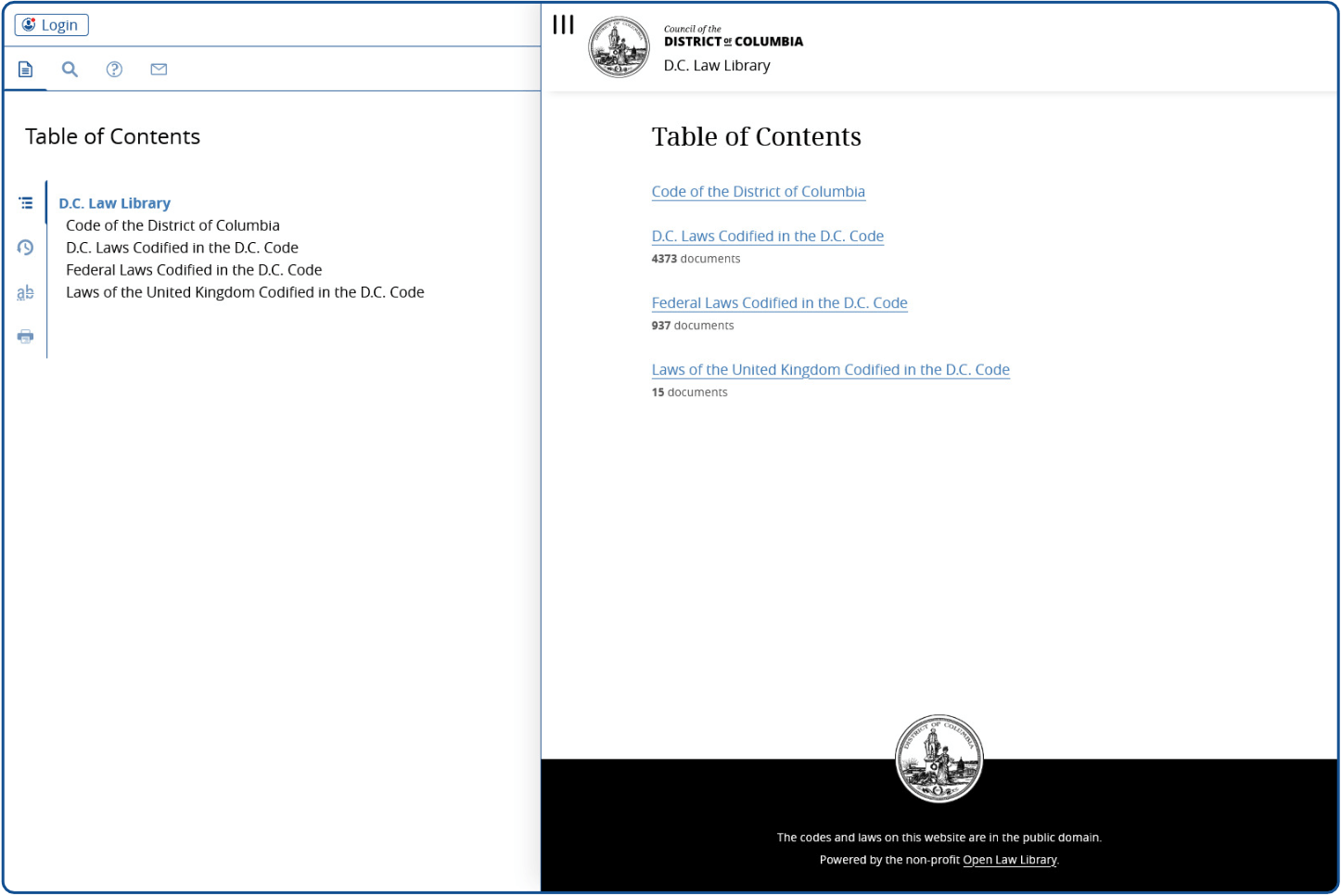 Publish Openly
Your laws are a valuable asset to you and your citizens. Make them easy to use and quick to access with Open Law Publish. Check off all the boxes with ADA compliant websites, speedy search, and computer-friendly formats that spur citizen innovation. Did we mention that your laws are published without copyright restrictions or onerous terms of service?