Open Law Library's Private Notes make it easy for colleagues to collaborate on legislation and to share legal research.  With Private Annotations lawmakers, subject matter experts, and attorneys can write and share notes directly on their digital law libraries. Users can then share their Private Notes with colleagues to engage in a truly collaborative discussion of the law.
Private Notes allow for efficient collaboration when drafting new legislation.  Drafters can identify precisely which sections of the law they wish to amend and notate what the amendments should be.  They can also use Private Notes to pinpoint exactly which sections should be repealed or where to input new sections.
Collaborative legal research is also easy with Private Notes.  Attorneys can write notes regarding the facts of their case and/or legal strategies next to relevant sections and then copy the provided cites for those sections.  They can also email or print specific sections directly from the website.
Private Notes integrates with your existing Active Directory, allowing fine-grained access and permission controls with zero administrative burden.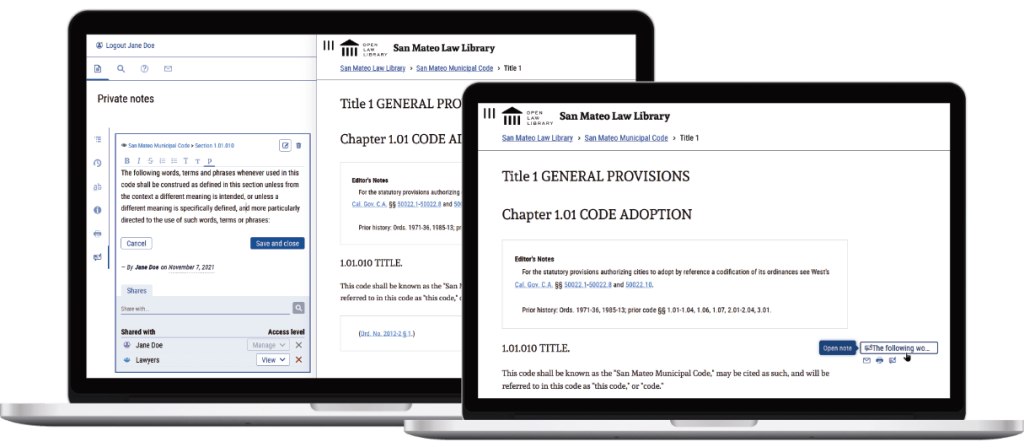 We'd love the opportunity to show you Private Notes at work.
Contact us to request a fifteen-minute demo.